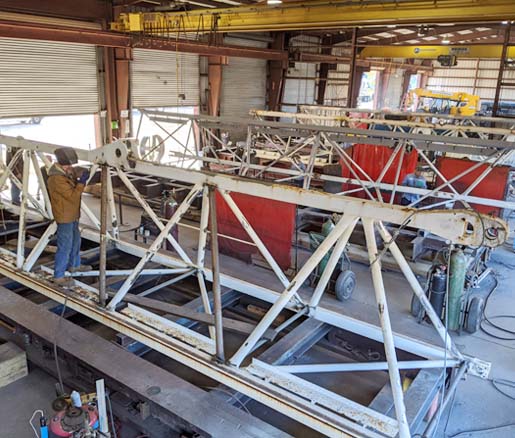 Top Quality Tower Crane Repair Services
Safety, Experience & Expertise
For years Certified Boom Repair has serviced tower crane boom and jib through many different facets. Whether it's lattice or elephant feet replacement, crack repair, non-destructive testing or corrosion repair we've worked for most of the main players in the tower crane market. Our 6,000 square foot welding facility has 5 bays with tables zeroed for efficiency in each one. There is a 5 ton overhead crane, 7 certified welders and 2 apprentices. Next time your equipment is down and you cannot get it to our facility, give us a call at the number below. If you would like more information about the services we provide, please fill out our secure online contact form here or simply call the number below.