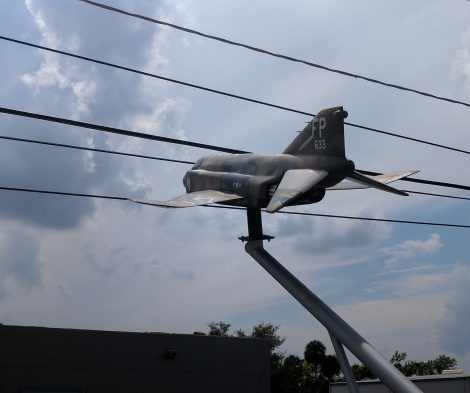 Rounding out 2017
2017 is winding up to be a pretty good year for Certified Boom Repair. We haven't solved world hunger or anything like that but we've remained strong and loyal to our customers and even managed to expand the business a little bit. See below for some highlights to 2017.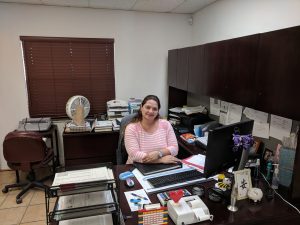 We added a new member to our team. Our new office manager is Vionnet Schwarz, or V for short. V comes to us with many years of office manager experience. She's already helped with accounting functions, cleaning up the internal processes and more. She is a joy to be around and for those that have had the opportunity to work with her we hope feel the same.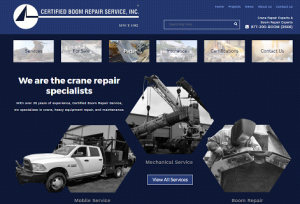 In case you couldn't tell we're extremely excited about our new website. It still reflects our purpose and values but includes more interaction and updates. One of the new features is an online store where you can shop for Lube-A-Boom products, rigging, lighting and more with additional product on the horizon. It also incorporates a blog and newsletter service. So sign up to get the latest news, product offering discounts, industry news and more.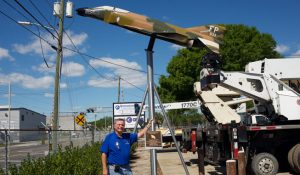 In 2016 Troy and Tyler Smith decided to honor the old man, founder and President, Mike Smith in having this model F4 Phantom made. Mike Smith did 2 tours in Vietnam and flew one of these bad boys for a living…nice office right? Then earlier this year Mike decided to incorporate the jet into a Veterans War Memorial to honor all veterans that have so bravely served our nation. See more on the memorial here.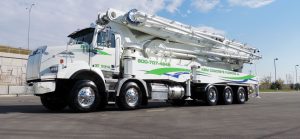 During the Summer of 2017 Certified Boom Repair reached an agreement to represent DY Concrete Pumps North America as a pump and parts distributor. We have formed this relationship to add another service to our business and are excited about the opportunities. We've been servicing concrete pump contractors since the beginning of Certified Boom so what better way too expand that than to now be able to sell them new pumps? Stay tuned…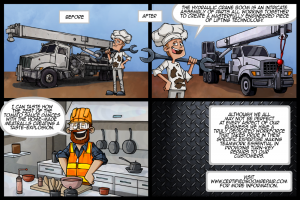 We even tried our hand at a sense of humor this year. Look for more useless humor with a touch of insight in 2018!
All in all we're happy to report Certified Boom is in full swing. We aren't perfect but we keep our customers happy, keep work in front of our employees and feel we're contributing in some small ways. Thank you for the support and here's to 2018!