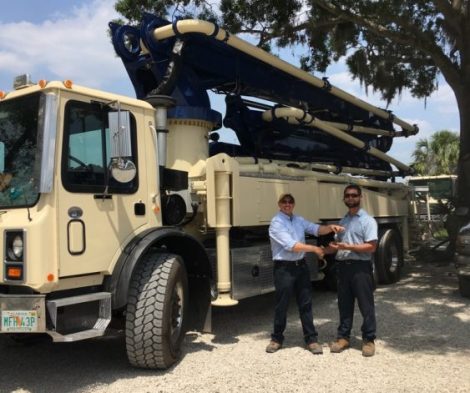 Certified Boom Repair Installs First 38m DY Concrete Pump
Our partnership with DY Concrete Pumps has resulted in the 1st pump to chassis install. We gladly accepted this challenge as we're well-versed in installs whether it be cranes, man-lifts, roll-off hoists and now concrete pumpers.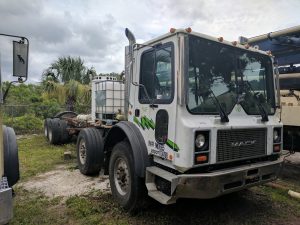 The customer supplied his own chassis for this one. This is uncommon but not unheard of. In addition to being in the concrete pumping business for multiple generations they are extremely hands on and more than capable of performing the chassis modifications required like stretching the frame, moving the axles to the required wheel base and more.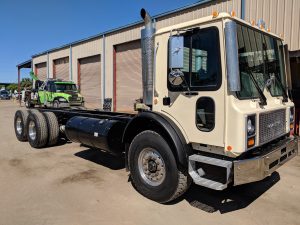 As you can see they did a fantastic job…they even were able to install a larger fuel tank.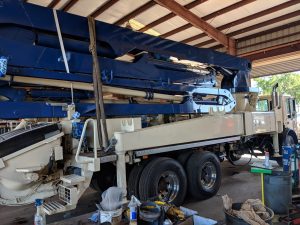 Once all the spacer plates are fabricated and set into place, measurements triple checked, two cranes and 5 guys later the pump cell is in it's final resting place.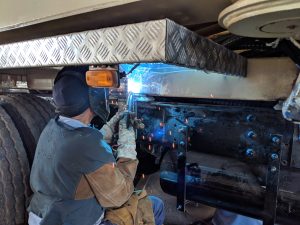 Welding in some of the spacers and mounting plates.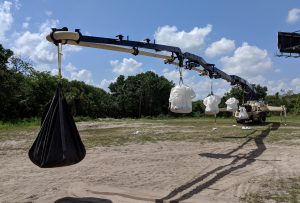 Performing the stability test requires weights at the turret, hopper and various positions throughout the boom section.
In the end Dave with Plycrete was a happy camper while Darcy with DY hands over the keys.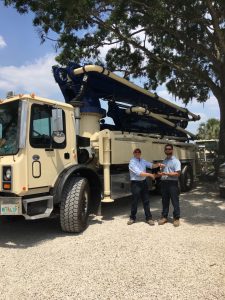 We've got more in the pipeline so stay tuned!