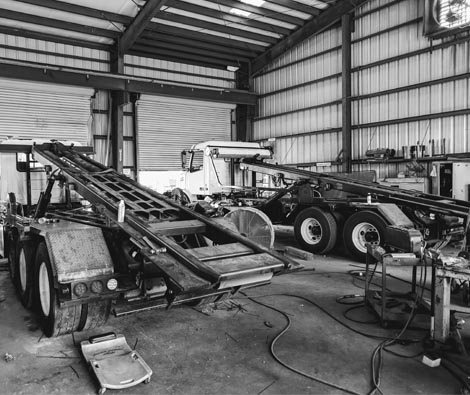 Upfitting & Body Building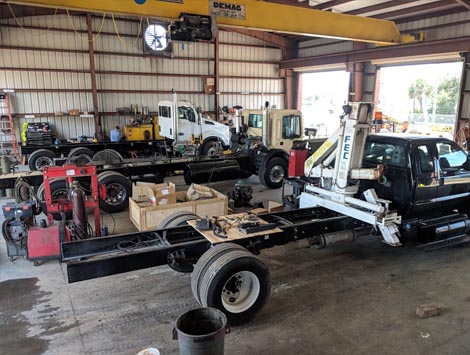 Whether a customer is expanding their fleet or upgrading to meet today's needs Certified Boom Repair is capable of a large assortment of up-fitting options. We perform installation of cranes, aerial lifts, roll off hoists, concrete boom pump and more onto truck chassis. 6,500 of our total 28,000 square feet facility is dedicated to nothing but menchanical operations and up-fitting service. Our heavy equipment maintenance and repair facility is conviently located at 1902 N. 38th Street in Tampa Florida. With over 4 acres, 12 bays, 3 overhead cranes, 5 welding tables, certified welders and heavy equipment mechanics we can accommodate just about any piece of equipment.
We stand behind our professional service and work with our customers to provide the services and repairs in a timely fashion and at a fair price. You can trust Certified Boom Repair for all your up-fitting and bodybuilding needs.
If you would like more information about the services we provide, please fill out our secure online contact form here. Be sure to follow us on Facebook to keep up with some of our latest success stories.
Give us a call at 877-300-BOOM (2666) To Learn More About Our Upfitting & Body Building Services.