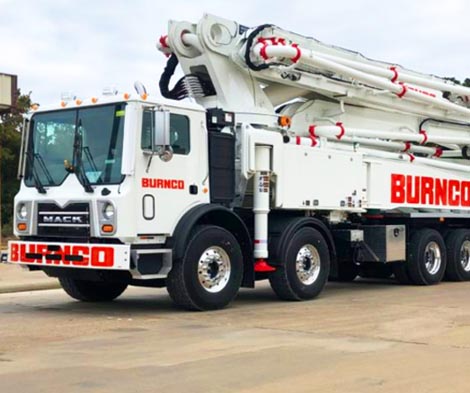 Concrete Boom Pump Repair
Do you need a concrete boom pump repair? Don't trust just any company to repair your pump truck. Certified Boom Repair Service has a team of professional heavy equipment mechanics with over 100 years of combined experience ensuring that your concrete boom truck will be repaired in a timely manner. We know time is money and when you need repairs every minute counts. We have the staff and know-how to get your pump truck back up and running as fast as possible. Our heavy equipment mechanics thoroughly inspect your machine and provide you with an honest estimate to fix the problem in the fastest possible turnaround time. Our in-house custom machining department and fabrication services allow us to create one-of-a-kind parts and repairs that enables us to get your machine back to work faster than other companies. We service all types and brands of concrete boom pumps. 
Give us a call at 877-300-BOOM (2666) to discuss your concrete boom pump repair service needs or fill out our secure online contact form here.