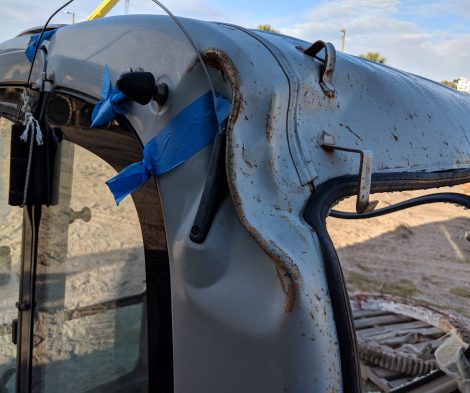 ROPS Repair
ROPS repair has been a staple of Certified Boom Repair for 20+ years now. It's process is very similar to the boom repair process in that all welding/repair procedures have been designed and qualified. As with each boom repair each ROPS repair comes with our in house signed and sealed certificate explaining welder qualifications, replacement steel properties, filler metal used and associated OSHA regulation, in this case it's OSHA 1926.1001/1002.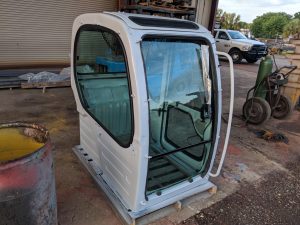 Our customers trust the process behind the repair and trust us to uphold the standard throughout the process. Everything from cutting out the damaged steel to using hydraulics to cold straighten back to square to welding in place the new steel.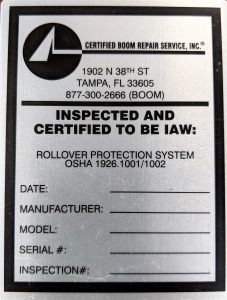 Our customers know when they see this certification placard that we've given each individual repair our utmost attention and will stand by our work.
The slider below shows the various stages of this particular ROPS repair.
If you have any questions give us a call or fill out the form below.