Certified Boom Repair Service now offer's a full line of rigging products and accessories out of our Tampa, FL location. Our product line includes web slings, round slings, wire rope slings, screw pin shackles, vehicle recovery slings and much more.
Useful Information: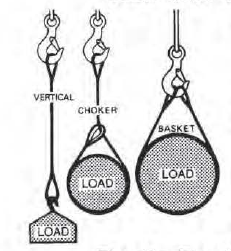 Every lift uses 1 of 3 basic hitches: Vertical, Choker, Basket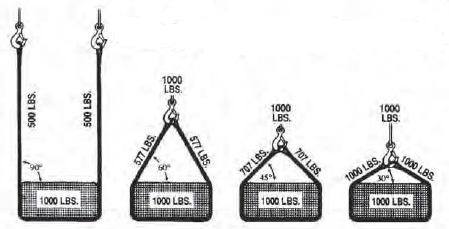 Sling angles affect the load on the legs of a sling
Synthetic round slings, wire rope slings and synthetic web slings can fail if damaged, misused or overloaded. Inspect before use. Use only if trained. Observe rated load. Avoid sharp edges and exposure to acid, alkali, sunlight and temperature over 180 degrees F. DEATH OR INJURY can occur from improper use or care.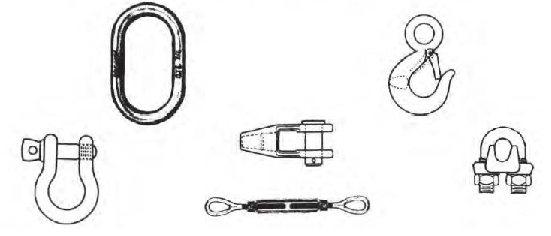 Never exceed the work load limit
Match components properly
Keep out from under raised equipment
Avoid shock loads
Inspect product regularly
Destroy, rather than discard, items that have been judged defective