Inspection Services
Certified Boom Repair provides Tampa heavy equipment inspection services. Annual, semi-annual and quarterly inspections on different types of material handling equipment. We inspect everything from boom trucks, truck cranes and knuckle-booms to drywall cranes, man-lifts and everything in between. Each different piece of equipment has its own, customized inspection checklist so no rock goes unturned.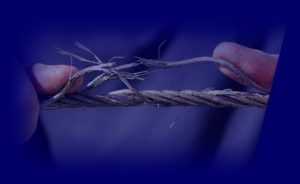 Included in our inspections is a 120 point checklist, greasing the booms and outriggers, changing the hydraulic filter and topping off the hydraulic fluid. You get all this for a low price and it usually only takes 3-4 hours.
A very important aspect of our inspections is that we perform a 110% load test. One would be suprised at the defects found during a load test that otherwise would not.
If nothing major is uncovered from the inspection then we put our "annual inspection plate" on it that says we have inspected this unit and it is safe to operate under ANSI B30.5 regulations for the next year.
If the inspection uncovers an area of interest then we will provide a hard-dollar quote before any repairs are to take place so the customer knows exactly what he is getting into before-hand.
Certified Boom Repair also has a trained and certified Putzmeister boom inspector on staff.
We have been providing Tampa Heavy Equipment Inspection Services for over 35 years and have the expertise to get your project completed on time! If you have any service needs please call 877-300-BOOM (2666) or fill out our form here. Be sure to Follow us on Facebook.