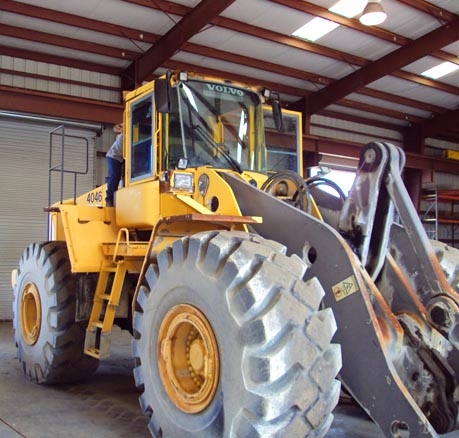 If you have a heavy equipment rental company and are looking for quality repair services in the Tampa area, Certified Boom Repair can help! We work with National rental stores including United Rentals, Sunbelt and more! We also work with hundreds of local branches throughout the state of Florida.
Our 28,000 square feet heavy equipment maintenance and repair facility is conviently located at 1902 N. 38th Street in Tampa Florida. With over 4 acres, 12 bays, 3 overhead cranes, 5 welding tables, certified welders and heavy equipment mechanics we can accommodate just about any piece of equipment. Whether it's a reach forklift, skid steer, man-lift, excavator or a ROPS repair we will get you back up in running.
We stand behind our professional service and work with heavy equipment rental companies to provide services and repairs in a timely fashion and at a fair price. If you would like more information about the services we provide, please fill out our secure online contact here or simply give us a call.