Join our team!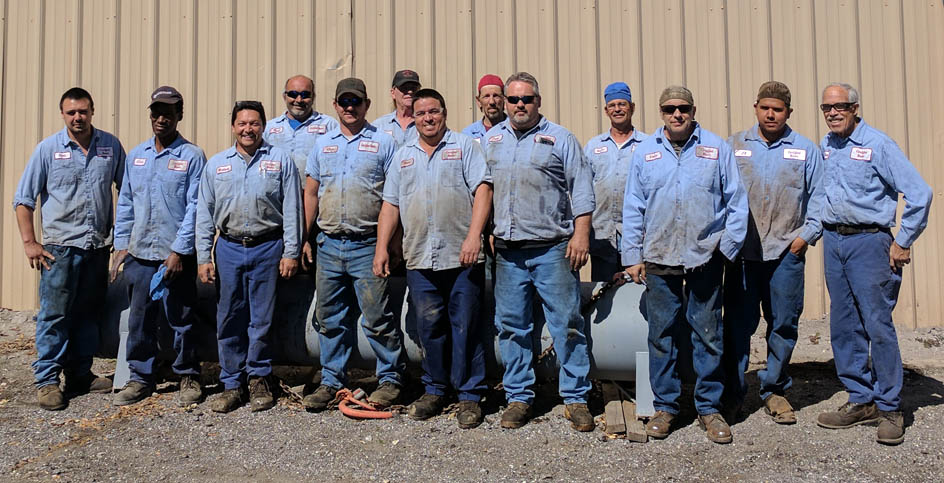 The employees are the heart of any business. At Certified Boom Repair our intent is to provide an employee-focused work space that allows one to maximize their full potential. Become part of an innovative and established company in a niche business that has been in operation for over 35 years. We employ welder/fabricators, heavy equipment mechanics, install technicians and machinists. See below for current opportunities.
---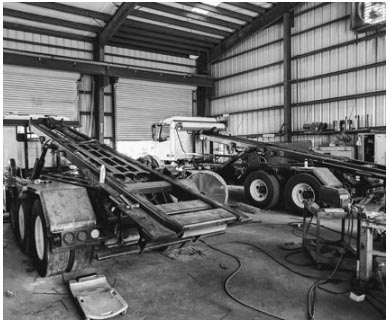 Install Technician
Full Time
Monday – Friday
700 AM – 330PM
Tampa, FL
ESSENTIAL DUTIES AND RESPONSIBILITIES include the following. Other duties may be assigned.
• Installation and removal of different types of truck bodies and equipment.
• Modification of truck wheelbases.
• Installation and removal of truck suspensions.
• Perform work as outlined on repair order with efficiency and accuracy, in accordance with Certified Boom Repair and factory standards
• Fabrication and installation of components related to truck equipment installations.
• Keeps shop area neat and clean and be able to account for all tools at all times.
• Uses and maintains all necessary shop equipment required to complete any repairs or PM inspections.
• Disposes of used oil, grease, antifreeze and filters in the assigned location to insure EPA compliance.
• Cleans and properly equips assigned area to perform all necessary repairs to equipment.
• Attend factory-sponsored training classes.
• Ensures that customers' trucks are kept clean.
• Works with all departments in harmony.
• Must have a working knowledge and understanding of the Company's Job Safety policies pertaining to this position.
ESSENTIAL SKILLS REQUIRED include the following.
• Welding and fabrication.
• Knowledge of 12V electrical systems including multi-plex wiring.
• Basic understanding of truck mounted hydraulic systems and installation procedures.
• Ability to follow both written and verbal installation instructions.
TOOLS REQUIRED include the following.
• Sockets and wrenches through 1 ½ SAE and 22 MM metric.
• Air tools with minimum ½ inch air drill and impact.
• Pliers, screwdrivers and pipe wrenches.
• Test equipment to include 12V test light and VOM meter.
• Welding hood and small hand clamps.
PHYSICAL DEMANDS The physical demands described here are representative of those that must be met by an employee to successfully perform the essential functions of this job. Reasonable accommodations may be made to enable individuals with disabilities to perform the essential functions. This is a physically demanding position. This employee will stand eight or more hours per shift. Will frequently use hands to finger, handle, or feel; reach with hands and arms; and stoop, kneel, crouch, or crawl. Will use hand and power tools as well as hoist and test equipment. Hand tools subject employee to vibration, hand, arm and upper extremity stress. The employee is occasionally required to climb or balance and talk or hear. The employee must frequently lift and/or move up to 100 lbs. several times during each shift. Specific vision abilities required by this job include close vision and ability to adjust focus.
Uniforms provided.
8 paid days off annually.
1 week vacation after 1 year; 2 weeks after 2 years.
Full benefits package available.
---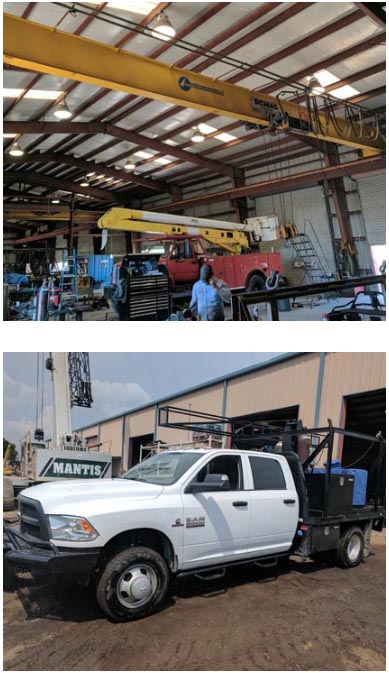 Heavy Equipment Mechanic
Full Time
Monday – Friday
700 AM – 330PM
Tampa, FL
• Primarily work on boom trucks and truck cranes.
• Frequently work on rough terrain cranes, rough terrain forklifts and boom lifts.
• Sometimes work on crawler cranes, excavators and other dirt equipment.
• Troubleshoot, diagnose and repair mechanical problems, hydraulic problems, electrical problems, etc.
• Remove and disassemble telescopic booms; reassemble with new parts.
• Remove, disassemble, clean, reseal and reassemble hydraulic cylinders.
• Troubleshoot electric problems with LMI & other electric systems.
• Remove, disassemble, clean, reseal and reassemble planetary gear assemblies.
• Getting dirty required.
• Lifting heavy objects required.
• Operating heavy equipment required.
• Service calls required but not frequent.
• Overtime required but not frequent.
• Experience required.
• Tools required.
• Reliable transportation required.
• Successful drug test required.
Uniforms provided.
8 paid days off annually.
1 week vacation after 1 year; 2 weeks after 2 years.
Full benefits package available.
---
Call 877-300-BOOM
---
Certified Boom Repair provides equal employment opportunities to all employees and applicants for employment and prohibits discrimination and harassment of any type without regard to race, color, religion, age, sex, national origin, disability status, genetics, protected veteran status, sexual orientation, gender identity or expression, or any other characteristic protected by federal, state or local laws. If you have any questions please call 877-300-BOOM, email troy.smith@certifiedboomrepair.com, or fill out the form above.