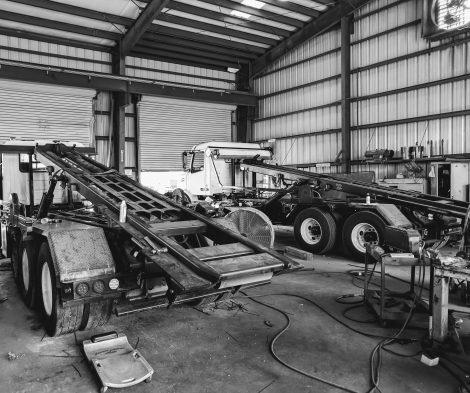 Body Builders Indeed
Certified Boom Repair has been a body builder for many years now. What we mean by "body builder" isn't that we subscribe to the gym rat philosophy but that we are a company that prides ourselves on being able to install and mount bodies to bare cab/chassis or convert existing trucks into a different application. Whether that body be a crane, aerial man lift, roll-off hoist or concrete boom pump we have the facilities and experience to comfortably and successfully make it happen.
Currently we are installing roll-off hoists. Below is a video of a Mack tractor that we've had to extend the frame rails by approximately 7 feet. At this point we had finished with the extension process and in the pictures below you'll see more of where we are in the process as of now.
The process is straight-forward in theory but there is a lot of detail that goes into a project like this. You can only do so much with a tape measure, notes and drawings…it's when the work actually starts is when the detail comes into play.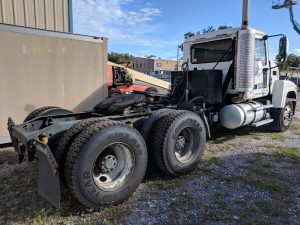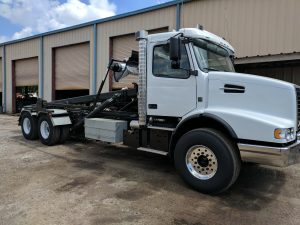 Transforming a bare tractor to a fully functioning roll-off hoist is one of the many body-building services we take pride in. As long as the customer is happy and we don't lose our you know what then we'll keep on keepin' on!